L'Oréal
L'Oréal eBeautyLab is a future online concept store aiming to become the beauty destination where 'You can find the perfect product for you'. The three pillars of eBeautyLab are Clarity, Empathy and Creating Space.
Clarity is about simplicity that builds trust. Empathy is defined as seeing individuals not people and being respectful of the environment.
 Finally creating space is where design informed and inspired people and their stories.
Role:
My role as the UX and UI lead and sole UK creative, was to imagine and design the eBeautyLab user experience and to bring L'Oréal's virtual makeup 'try on', a pioneering augmented reality tool, to the forefront of the online shopping experience.
Challenges:
I was tasked to define two ideal user personas and two different scenarios, one of a new and one of a returning customer to test the eBeautyLab concept store aiming to fulfil the promise to 'find the perfect product for you' utilising the AR technology to assist customers, build trust and minimise returns.
High priority goals were:
To offer to users both functional and emotional benefits. Functional benefits: automation and an easy-to-use, personal, informative, inspiring journey. Emotional benefits: to save time, eliminate confusion and returns, inspire and help build a stronger relationship with customers. The ultimate vision is to offer a holistic approach to beauty: We care about the experience of the user and the purchase experience as much as product itself.
Solutions:
As this was a completely new concept we started internally to gather insights on concerns and desired outcomes for both business, members & other user types. I held workshops with key representatives from a range of product areas and departments globally over the course of a week. Then through interviewing business stakeholders and analysing data relating to L'Oréal's existing 8 beauty tribes I came up with two user profiles. Emotional mapping was combined with the suggested user journeys. Then two prototypes were created for new and existing users to test. Finally a simplified user journey for the AR tool was created and a proposal for integrating it to the product listing pages.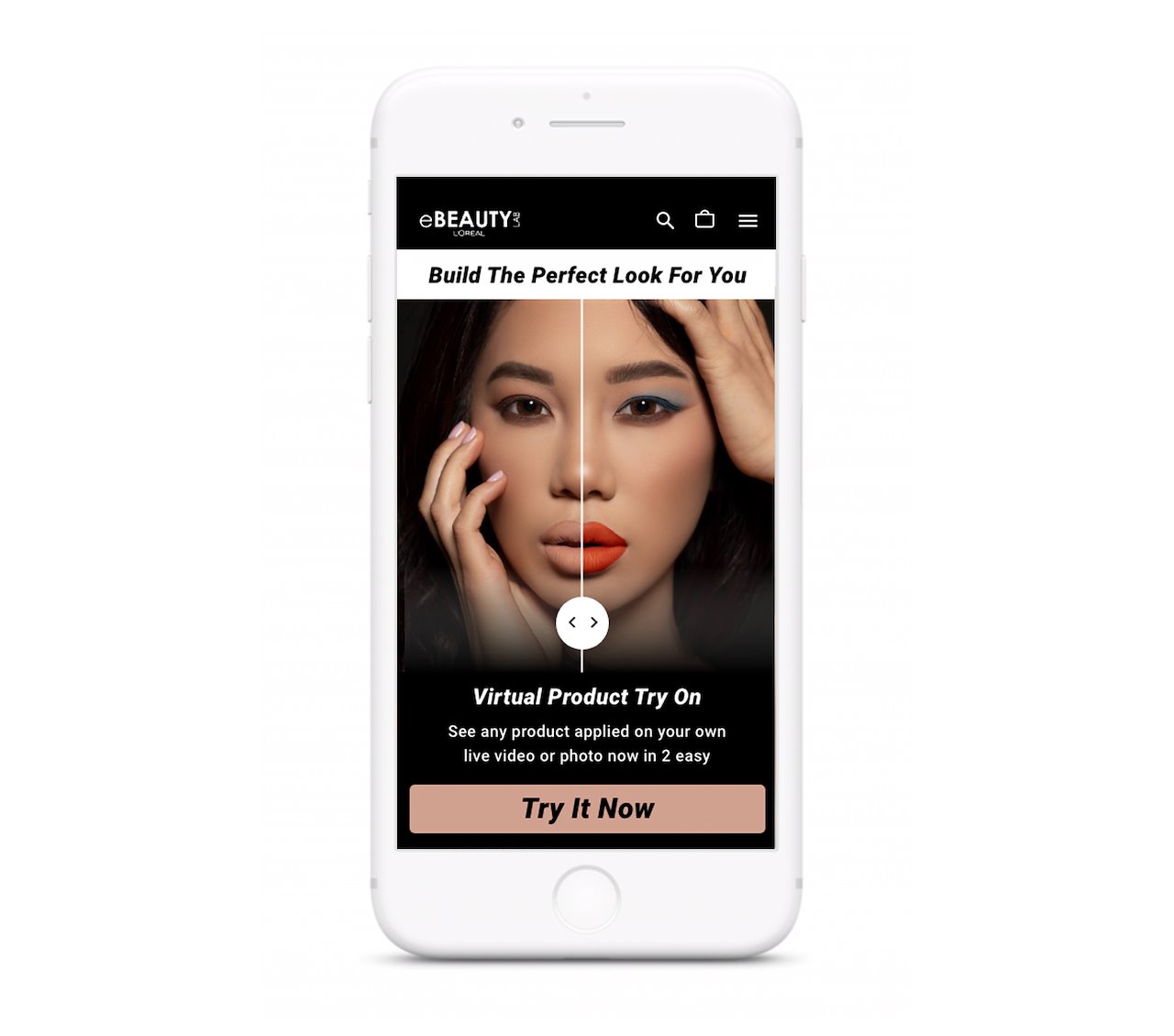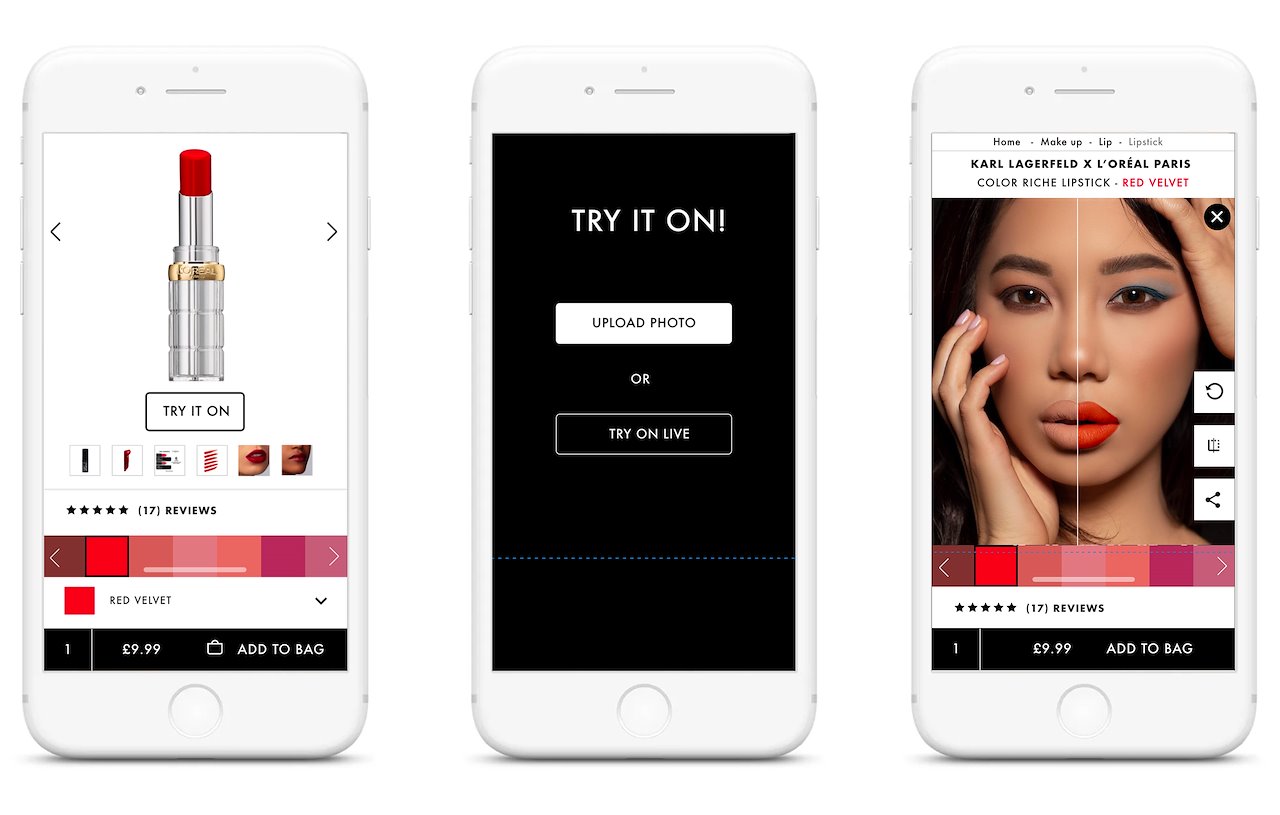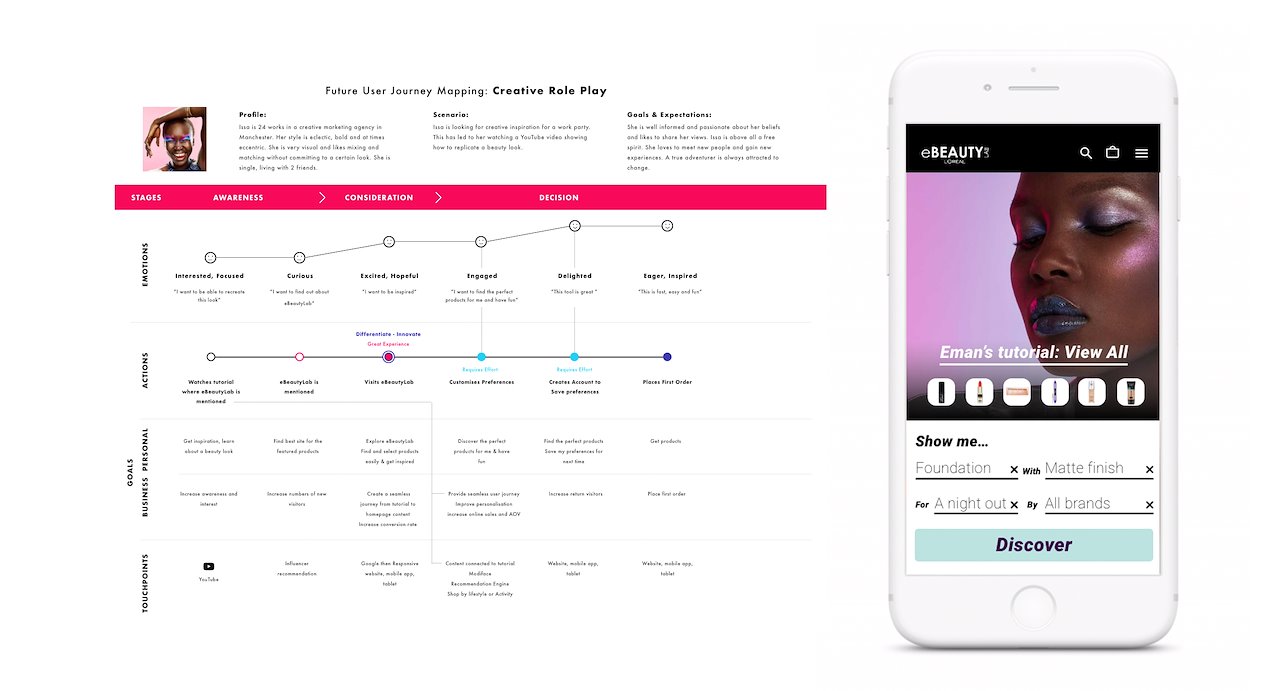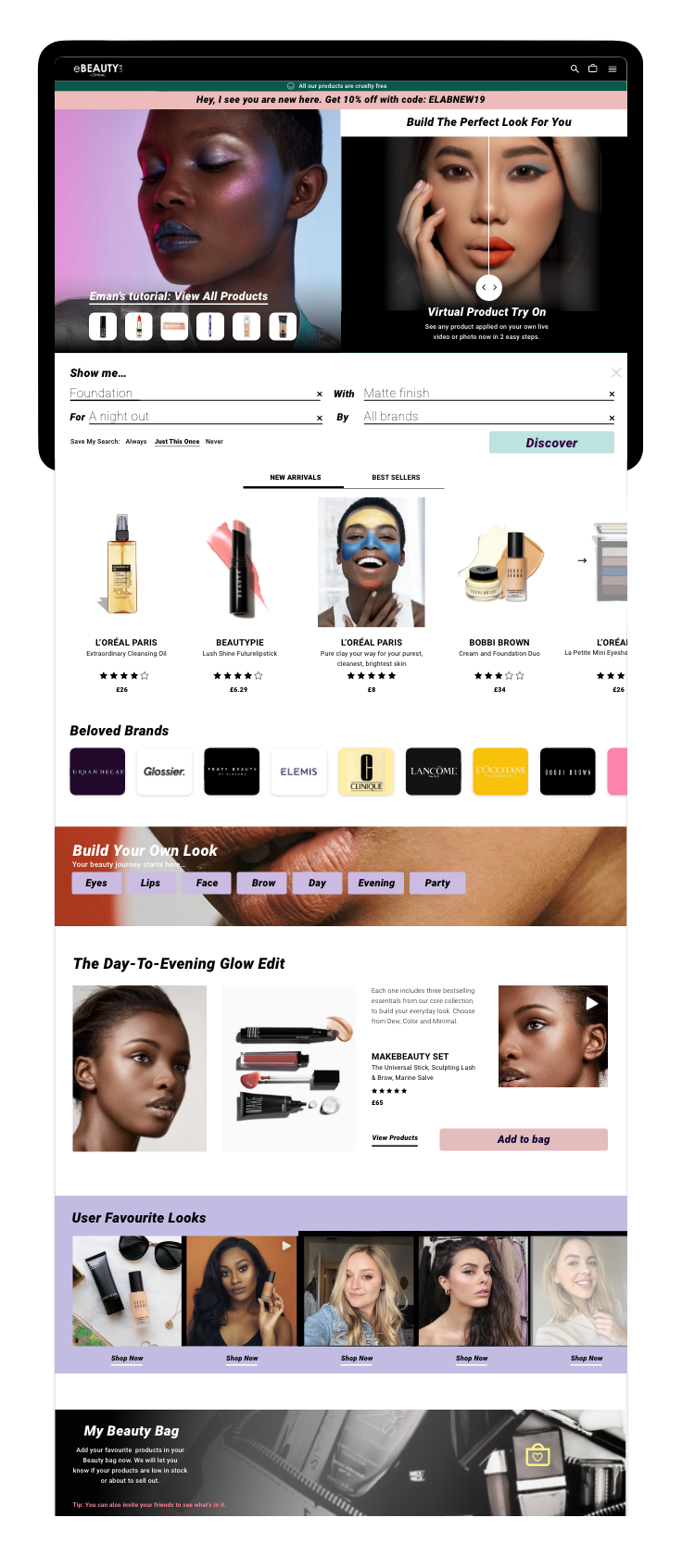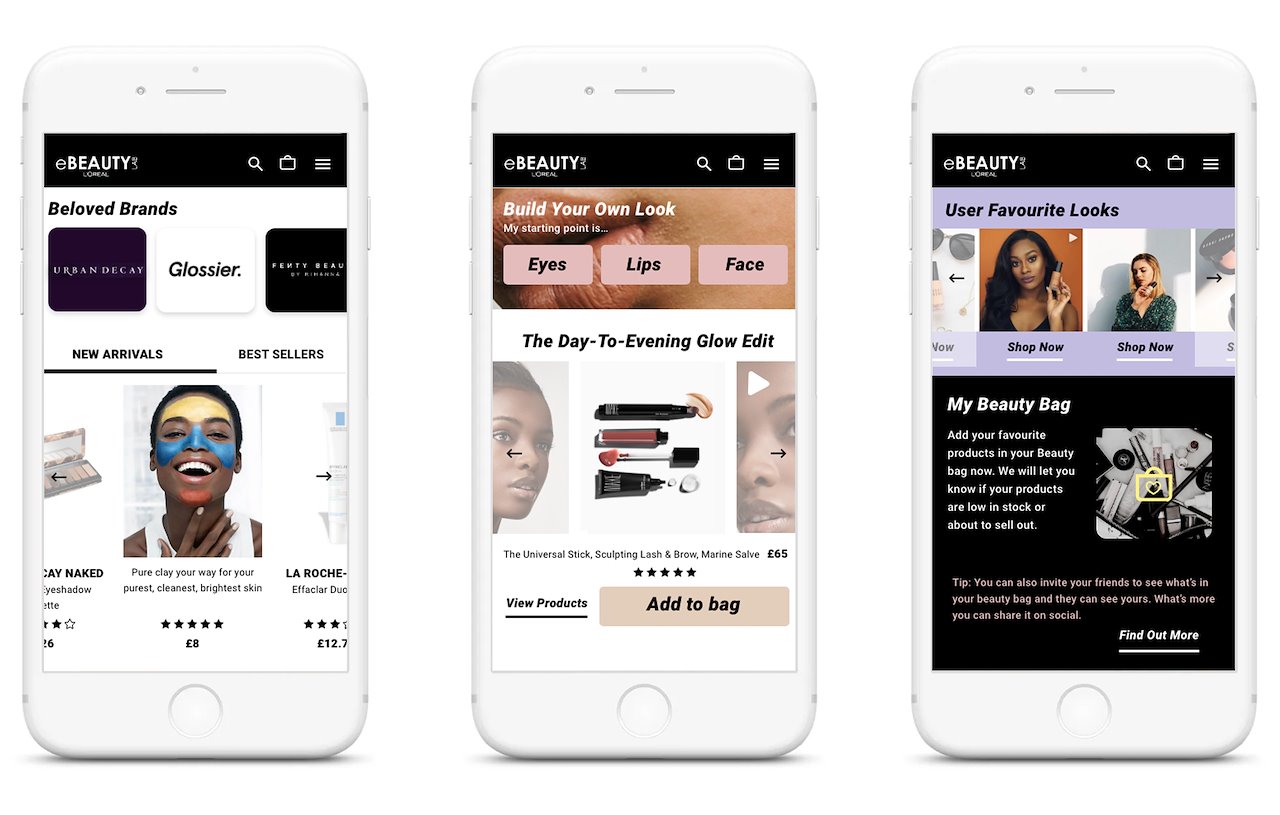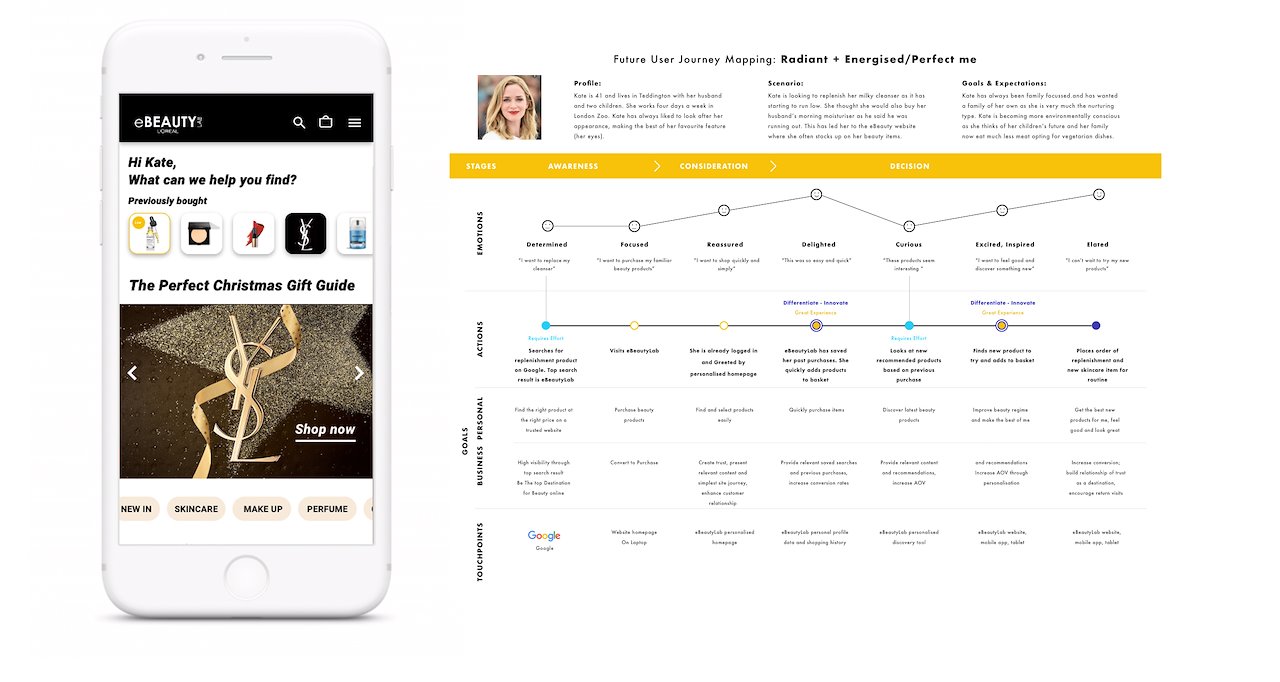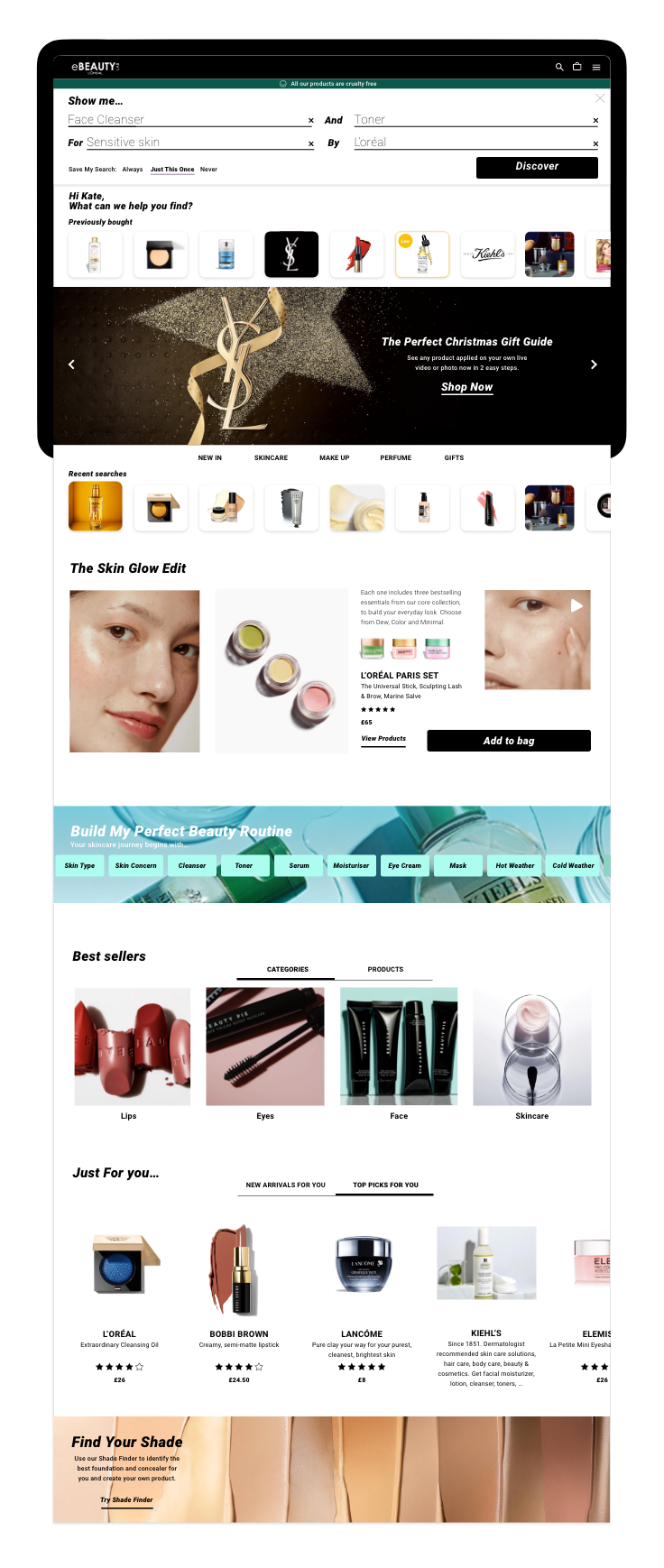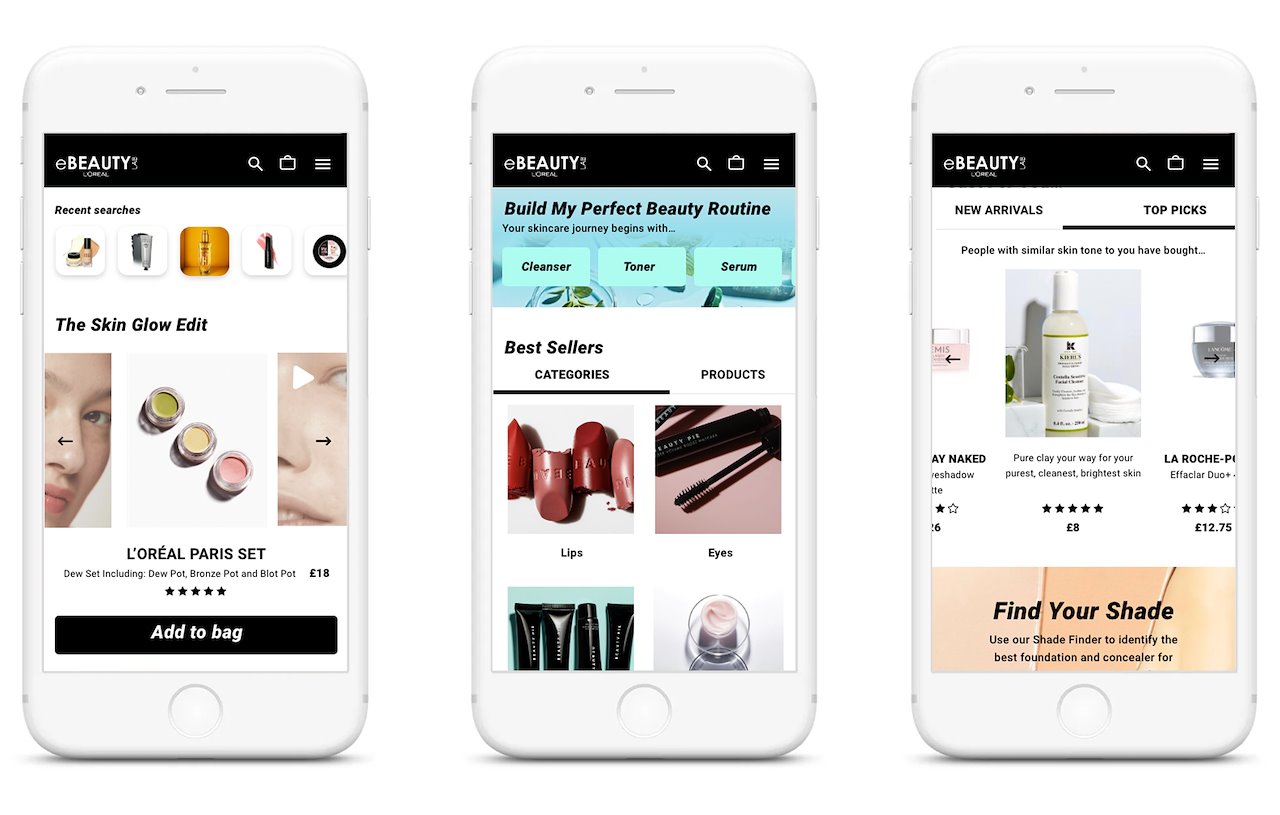 ---
For UX design & AR integration
Up Next:
Joel & Son Fabrics