Knight Frank
Knight Frank is one of the world's largest global luxury residential and commercial property consultancies operating in 45 countries. With a vast property portfolio, Knightfrank.com is a showcase of the depth of this offering.
Role:
When I joined KF, every country had its own custom website creating a fragmented brand experience. I was tasked to design a minimum viable product solution offering a seamless property searching and browsing experience, taking into consideration its country's localised needs and cultural differences. In addition, KF has a market leading research department that was going through a digital transformation and needed their publications that were previously printed for their high-net-worth clients to reach a wider audience.
Challenges:
Creating a brief that captured its country's needs and identified the differences between the residential and commercial business was a massive task. Working initially with the global Head of marketing and the local marketing departments, we decided to identify key stakeholders and clients to interview. Then we collaborated with digital agency POKE to organise and document 120 user interviews and workshops.
High priority goals were:
Easy property search and discovery for first time and repeat users with the option to use natural language. Simplified user journey streamlining the homepage content by putting research in front of only relevant audiences. Create a flexible solution that caters for different country needs and cultural differences. Reduce bounce rates, increase property searches and visits to the property details pages and increase conversions offering a visually appealing User Interface.
Solutions:
Analysing the feedback, we created 7 key personas with localised variations. Tracking was used to analyse user behaviours and journeys and helped us identify that KF research was very popular with specific user groups but not of interest to others. AB testing of different content types and font sizes helped us identify the need for a modular homepage. 5 multi-functioning template components were created giving each country the freedom to order, repeat and use them according to their user needs. Increasing the font size by 25% for specific user groups led to a 48% reduction of bounce rates. Adding filters to the search bar and bringing it to the forefront of the homepage, significantly increased property searches. Finally we increased conversions ( appointment bookings and viewings )by adding a Live Call support service and a Contact Agent bar on mobile.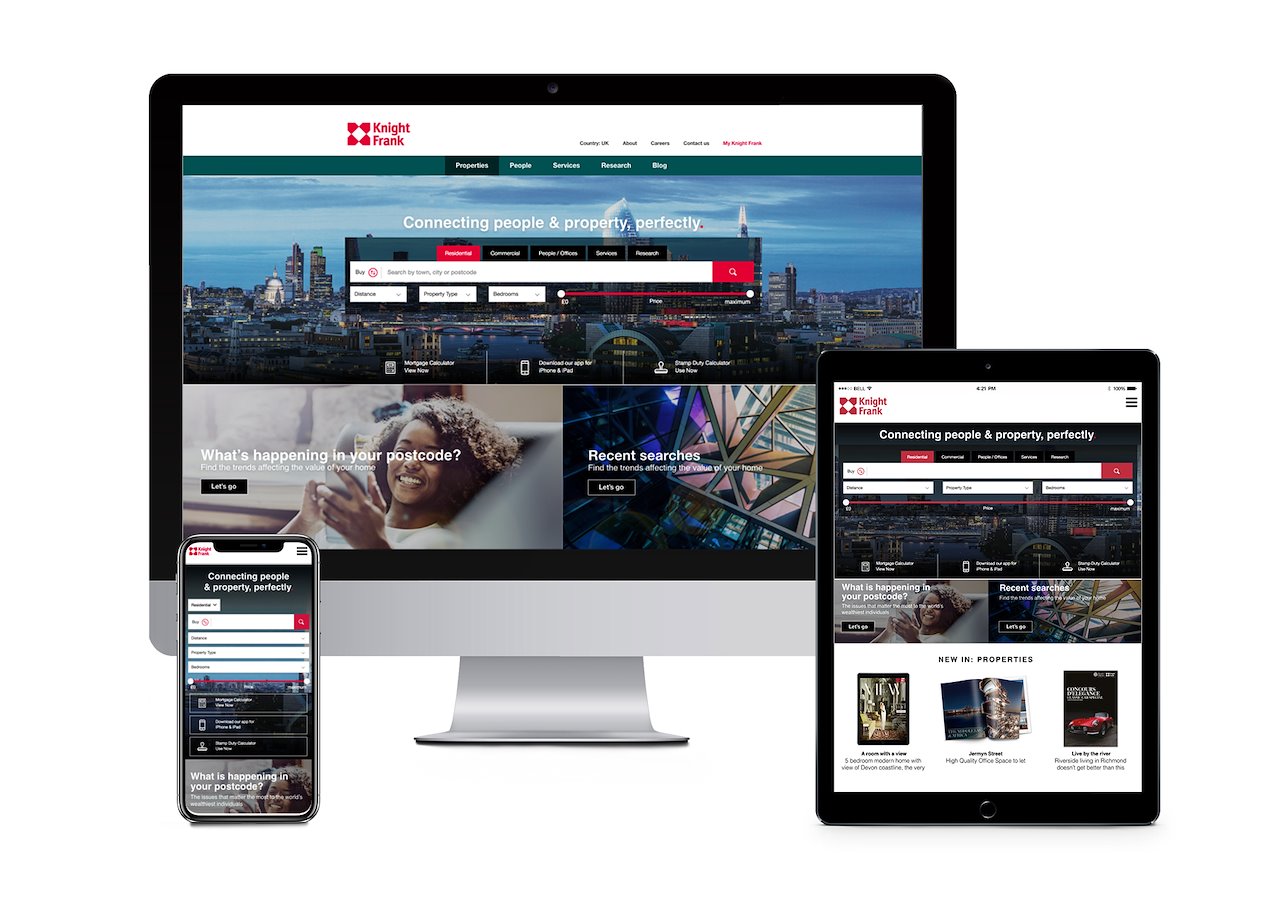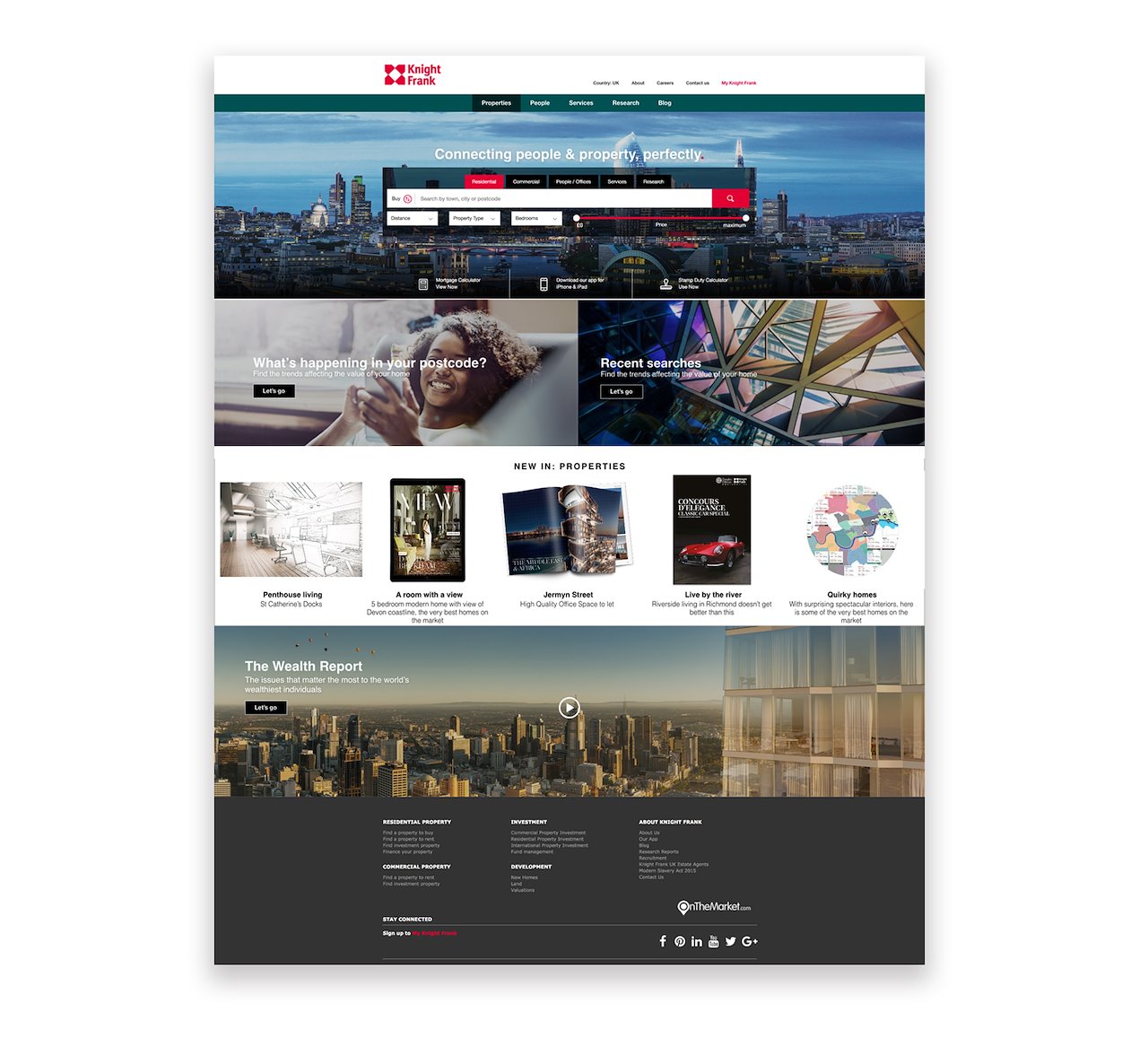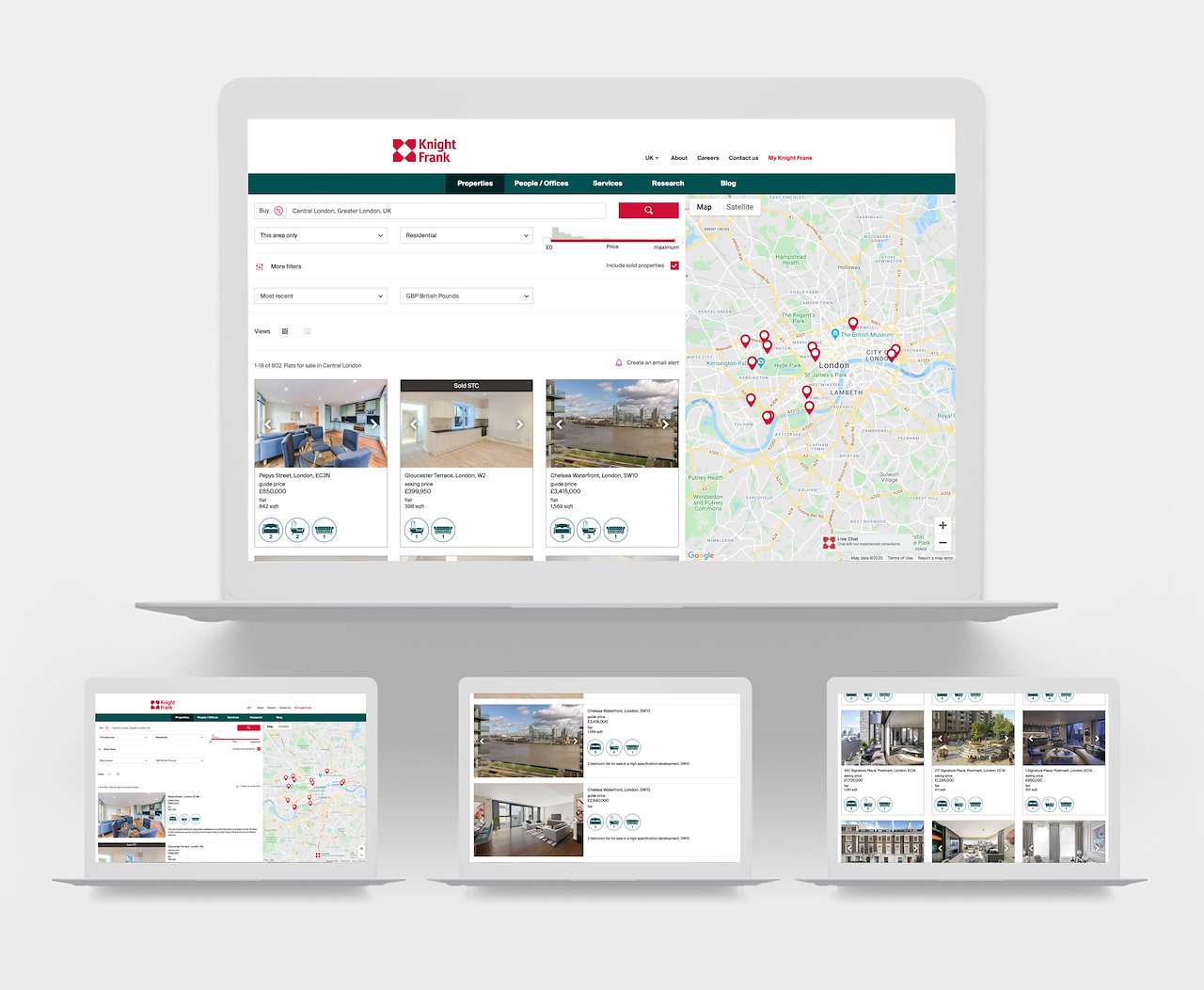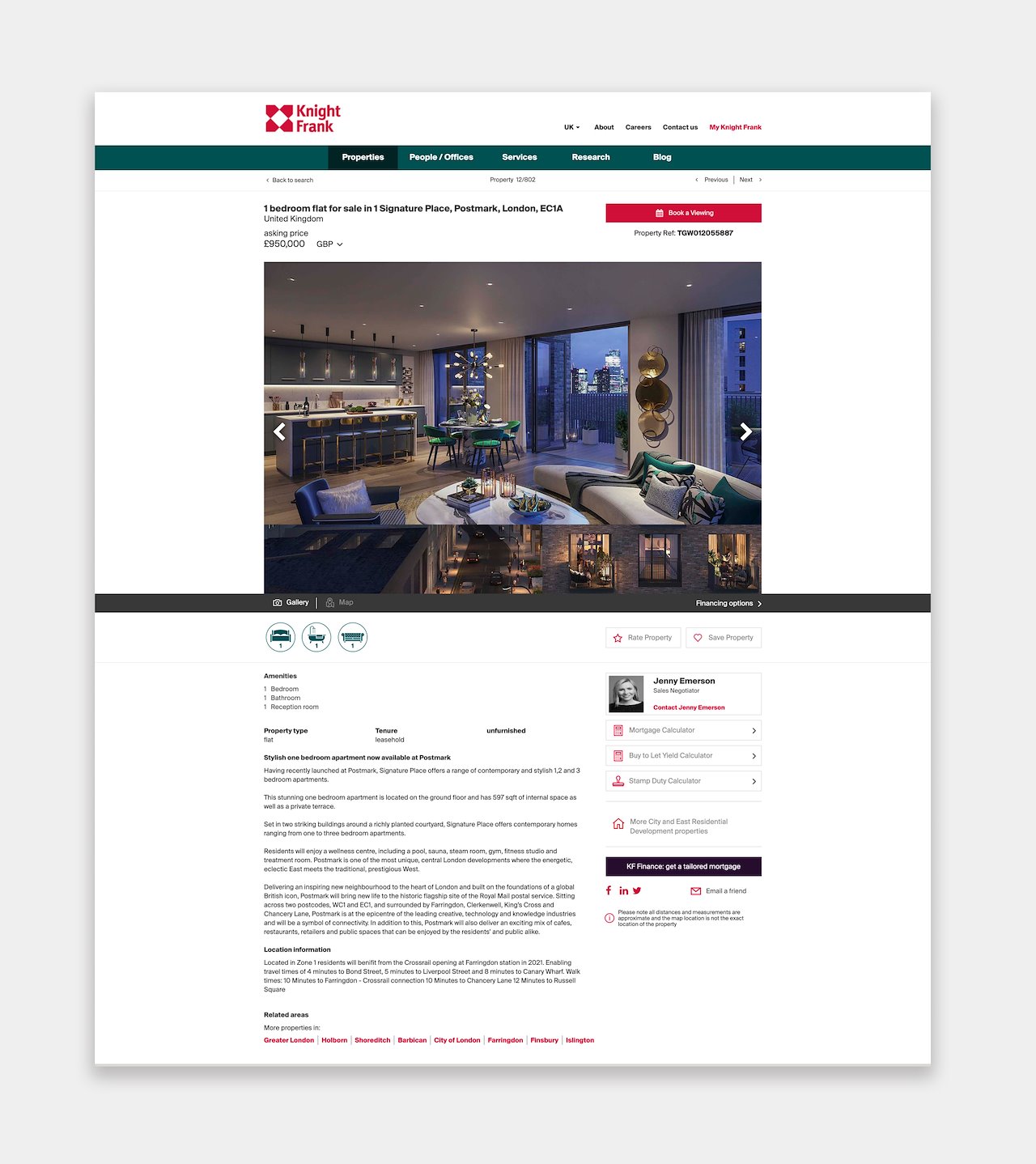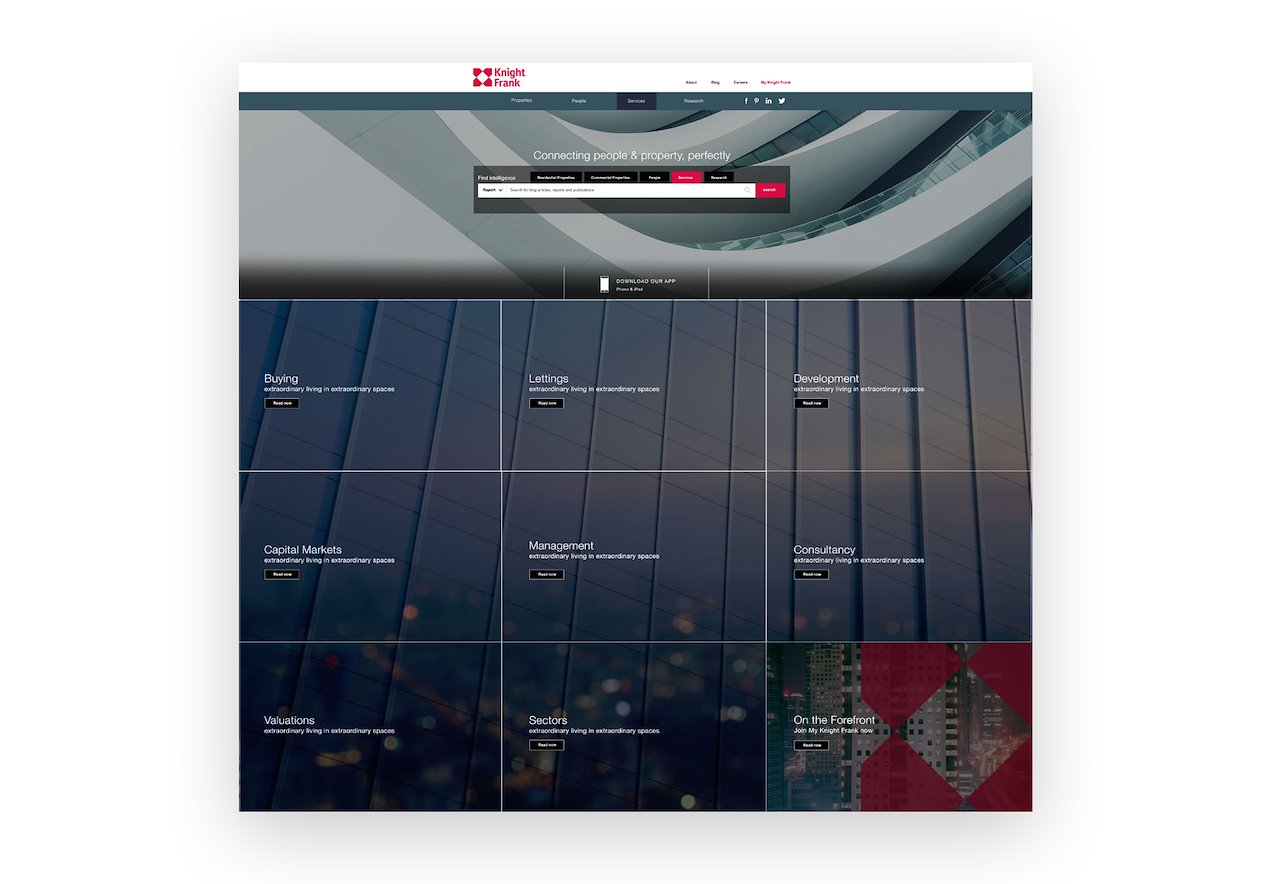 ---
For global website redesign